1970: A Great Year for the Dodge Charger
Posted on January 8, 2021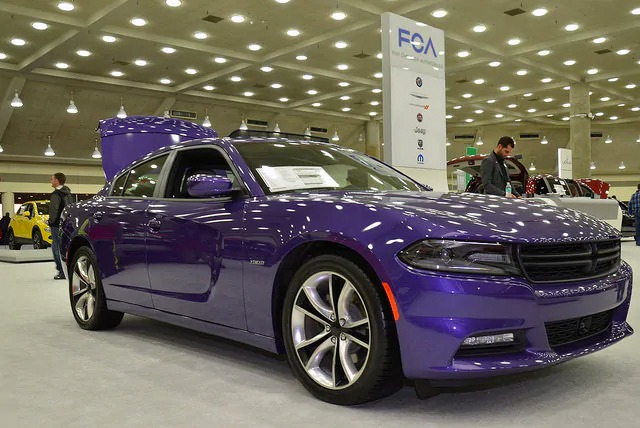 If you cast your mind back to 2001 when the first installment of the " Fast and the Furious" movie franchise was showing in theaters around the world, one car stood out above all others in the movie. Back then, modified imported cars were all the rage and it was starting to look like muscle cars might finally have lost their vice-like grip on the automotive soul of America. However, the nasty, black, blown 1970 Dodge Charger was the car that people were talking about in the movie, which was all the more impressive when you consider the turbocharged and nitrous-blown modern cars it was appearing alongside.
How the 1970 Dodge Charger Made its Mark on Hollywood
The Charger was brought back eight years later in the fourth episode of the series, but this time it had to be restored before ending up back in the hands of Vin Diesel's character, Dominic Toretto. In actual fact though, the production team had to build six Chargers to meet the filming requirements of the movie, and this presented its own set of challenges. These challenges could prove even more substantial today as it's being rumored that the 1970 Charger will make another comeback in Fast 8, the latest installment of the franchise.
The problem is that you can't just head down to your local Toronto auto dealership and order a 1970 Dodge Charger in the same way you can with a current model. When you then consider that 1968-1970 Chargers have, for the last 40 years, probably been Hollywood's favorite cars to wreck, they've become both rare and expensive. So, locating Chargers to buy for the fourth movie was challenging enough, and the crew often had to settle for cars in really terrible condition. If it was tough buying them back then, just imagine how hard it's going to be for them to do it again now, although it's thought that four of the six from episode four had been stored for future use.
The Difference Between Driving the Charger on the Silver Screen and the Blacktop
So, why is the 1970 model so iconic, loved and sought-after by muscle car fans to this day? Well for a start, the R/T was arguably the most luxurious member of the Dodge Scat Pack lineup for 1970, especially when equipped with the SE option package. SE was short for Special Edition, which meant leather and vinyl bucket seats, a woodgrain steering wheel and matching instrument panel, shiny pedal trim and a special lighting group with turn signal indicators built into the hood in 1970.
Obviously, that all came on top of the car's standard features, which included, a 440 Magnum V-8 engine with a four-barrel carb and dual exhaust, R/T suspension package, heavy-duty brakes, 14-inch wheels with F70 polyglas raised white letter or white-sidewall tires and a bumblebee or longitudinal stripe.
For a few dollars more, the Charger R/T could be ordered with the 390 horsepower 440 Six Pack. If you fancied yourself as Buddy Baker or Dick Landy though, the fabulous 425 horsepower 426 HEMI engine was also available under that incredibly long hood. With both the 440 Six Pack and 426 HEMI, it meant having to choose between comfort and speed as you couldn't have air conditioning on these multi-carbureted monsters. Somewhat strangely, standard (non-R/T) Charger models could be specified with the economical Slant Six for power. It's hardly a surprise then that few buyers chose to equip their Chargers that way, which is why it's pretty unusual to find one like that today.
You can talk forever about what the car had and how it performed for its time, and you can get even more in-depth if you want to consider what the car in the film had under its skin to boast about. However, what really gets us excited about a car that is now closing in on being half a century old is the way it looks. If you're the sort of person that can't wait for the latest updated iPhone to come out, or you thought the best cars in the Fast and Furious movies were the turbocharged Evos and the like, you probably don't really get the 70 Charger.
On the other hand, if you love the concept of the muscle car in just about any way, you simply can't ignore the staggering individuality and beauty of this fabulous car. That's why so many '68 to '70 Chargers have starred on TV and in movies including Bullitt, Christine, and of course the Dukes of Hazzard.
By the way, in the seven years the "Dukes of Hazzard" was in production, some 300 Chargers were used and mostly destroyed. When you then consider how many more replicas have been smashed up in live tribute shows across the country since, it's easy to see why it is becoming increasingly difficult to get your hands on a good original at reasonable money.
How Does the Current Dodge Charger Compare?
With it being so hard to get a 1970 model these days, you might want to turn your attention towards the current model. Before you start tearing your hair out and screaming that the idea is ridiculous, you might want to consider something first. Do you think that back when the 1970 Charger came out, people realized it would go on to become the icon it is today? Probably not. That then has to make you wonder which of today's cars will become classics of the future, and the latest Charger might have as much chance as anything at a reasonable price.
The 2016 Dodge Charger R/T Scat Pack will cost about half what a restored 1970 will set you back. For that you get a 6.4-liter Hemi V-8, an Active Valve Exhaust, Brembo braking system, rear park-assist, electronic roll mitigation and three-mode stability control. This model will get you from 0 to 60 mph in the low four-second range thanks to the 485 horsepower and 475 lb.-ft. of torque it produces, and of course, it also comes with the Scat Pack styling cues to set it apart from regular models.
But if you want a true future legend, look no further than the simply awesome SRT Hellcat. This is a car that will be remembered forever, and we already know its days are numbered. You might have to wait a while to get one, but it's definitely worth the wait and you should then cherish it like a new family member.
The 2016 Charger SRT Hellcat might not be as revolutionary in the looks department as its 1970 forefather, but numbers like 707 horsepower and 650 lb.-ft. of torque already make this one legendary. And that's before you think about 0 to 60 in 2.9 seconds and a top speed nudging 200 mph!
The 1970 Dodge Charger is a genuine classic, but it might be a good idea to save yourself tens of thousands of dollars by going for a current Charger instead. It may or may not become a classic in years to come, but you'll certainly have a lot of joy out of it while you're waiting to find out if it does.