It's with great pride that North York Chrysler Jeep Dodge Ram announces the 2019 Chrysler Pacific Hybrid has won a highly coveted award. The electrified minivan was recently named the Best EV in Canada for 2019, after a rigorous process by the AJAC.
As your Chrysler dealer in Thornhill, ON, we know the Chrysler Pacifica Hybrid is a special vehicle. You can find it and many other efficient, practical models in your new car inventory.
The Award
It's not every day that a vehicle earns an honor as prestigious as one from the Automobile Journalists Association of Canada. The AJAC bestowed this accolade on the 2019 Chrysler Pacifica Hybrid during the annual Canadian Car and Canadian Utility Vehicle of the Year awards program.
Competing for this prestigious award were four other vehicles. They were fully-electric and plug-in hybrid models, making the Chrysler Pacifica Hybrid's victory that much more impressive.
In addition, the AJAC is a well-respected organization of automotive journalists from around the country, and it has been in existence for some time. To be a member, journalists must meet high standards of integrity and professionalism, making their decisions for awards that much more impressive.
Every year, members of AJAC assemble to judge vehicles for the Canadian Car and Canadian Utility Vehicle of the Year awards. Many consumers watch these awards closely, thanks to the expert advice and other information which comes from the rigorous testing methods.
For 2019 - 65 members of AJAC participated in the awards. They voted on 55 different vehicles which were deemed eligible. In 2018, the Chrysler Pacifica and Pacifica Hybrid were named Canadian Utility Vehicle of the Year. Two years ago, the minivan won Best New Large Utility Vehicle.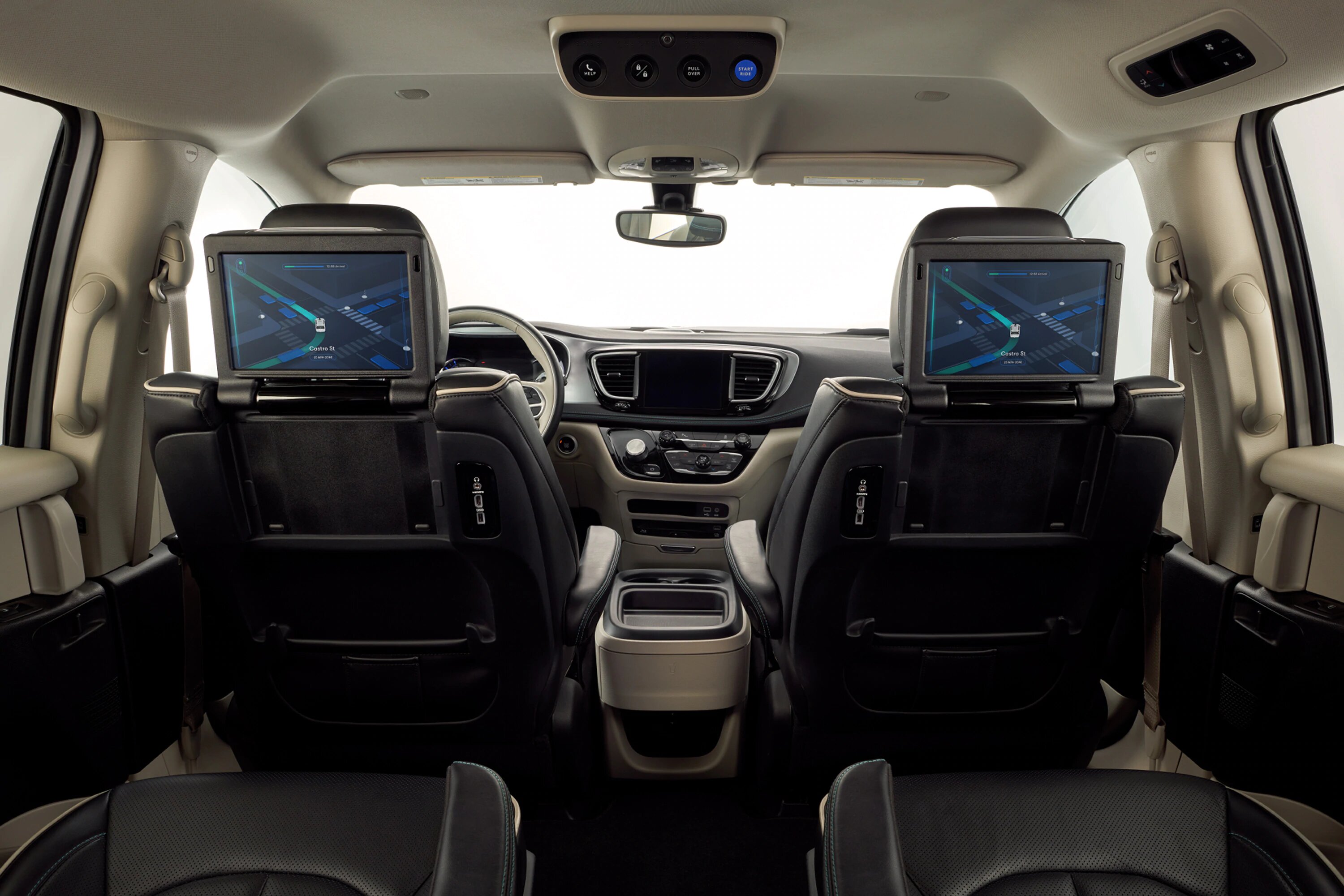 The Minivan
There's plenty to be impressed about when it comes to the Chrysler Pacifica Hybrid. Not only does it have no rivals, since it's the only electrified minivan on the market today, this is the kind of vehicle the whole family can enjoy greatly. It looks great and drives like a dream, so you will be proud to take it anywhere.
Thanks to the hybrid powertrain, the Chrysler Pacifica Hybrid can drive in electric-only mode for over 50 kilometres. On the open road, the total range of the minivan is estimated at over 800 kilometres, making it the perfect family vehicle for long-distance trips. The seats are comfortable, plus there's plenty of room on all three-rows.
In addition, this minivan is quite flexible, making it great for transporting big groups of people and cargo. The second-row seats can fold into in-floor bins with the optional Stow N Go Seating feature. That means not having to remove seats when loading large cargo items. There's an available rear entertainment centre which comes with fun games loaded, plus can connect to other devices through the HDMI port. Power-sliding doors, heated/cooled seats, and other luxuries can also be added. 2019 Chrysler Pacifica Hybrid also comes with an S appearance package.
Find out for yourself what makes the 2019 Chrysler Pacific Hybrid such a special vehicle. Contact CarHub today to schedule a test drive.