2019 Ram 1500 And Chrysler Pacifica Named 2019 Top Picks
Posted on January 15, 2021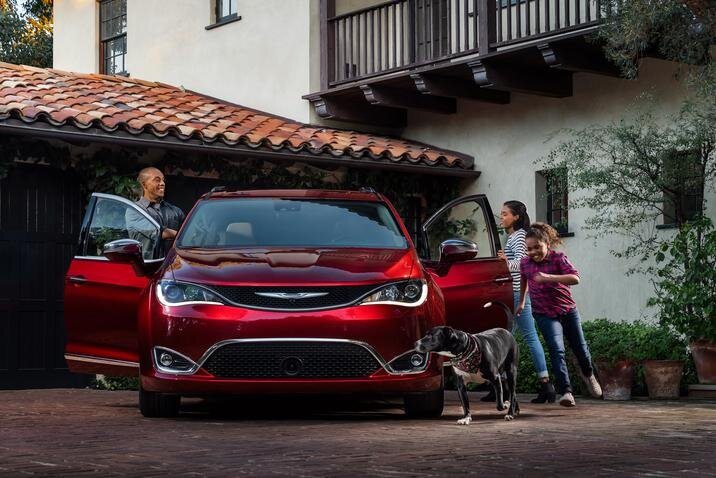 2019 is shaping up to be the most epic year yet for Chrysler and Ram. For starters, 2019 marks the third year that Canada's own 2019 Chrysler Pacifica wins an autoTRADER.ca Top Pick Award. Meanwhile, the 2019 Ram 1500 won its first autoTRADER.ca Top Pick. But then again, when you've got a truck this dependable, rugged, and even luxurious, it almost comes as no surprise. So, let's take a closer look at what led to these victories.
What Are the AutoTRADER.ca Top Pick Awards?
These awards highlight the most dependable and best functioning vehicles throughout all of Canada. Even better, these picks are selected by a team of automotive professionals who review all the cars you see in the Canadian market.
As you'd guess, each of these 16 professionals works as editors for the acclaimed AutoTRADER.ca online publication. And they find Top Pick awards by voting on their top 3 choices for each vehicle category. From here, the team considers what each car offers. And then a winner is declared.
This year, the 2019 Ram 1500 won it's first Top Pick award thanks to its fresh feel within the marketplace. Meanwhile, the 2019 Chrysler Pacifica won its third consecutive Top Pick for offering such a reliable and dependable ride to its owners.
More About the 2019 Chrysler Pacifica and 2019 Chrysler Pacifica Hybrid
No surprises here, this family minivan brings plenty to love for the new model year. In fact, the hybrid model even marks the first EV in the minivan class. And with a total range of more than 800 km, it ensures you get where you need to go affordably and efficiently.
As a family minivan, safety comes first. And with more than 100 safety and security features in place, you can trust the 2019 Chrysler Pacifica to keep you and your family safe for whatever weekend adventure comes your way.
Moreover, you'll find the driver assist features truly cut much of the stress that often comes with a weekend road trip. Features like ParkSense allow you to enter and leave even in the tightest of parking spaces. And if that's not enough, you can opt for Adaptive Cruise Control to make those highway drives entirely effortless.
Don't forget about all the fun waiting for you inside. For starters, there's the Uconnect Theatre in the back seat that instantly puts an end to "are we there yet?" during family trips. Not to mention, its presence alone makes your kids the coolest member of any field trip or soccer team.
There's also the optional 4G Wi-Fi to help you always stay connected to your busy lifestyle. And you simply can't mention this family minivan without checking out the folding second and third-row seats to allow for cargo room for any situation.
Don't Overlook the Rugged and Luxurious 2019 Ram 1500
And let's not forget about Ram's Top Pick victory!
Trucks might have earned a notorious reputation as gas guzzlers. But this full-sized pickup truck is here to change that notion with its eTorque. In other words, it's a mild-hybrid packing quite the fuel efficiency.
What's more is that you'll get a whopping 12,750 towing capacity and 2,300 lbs payload to perform any job that comes your way.
But don't let that rugged and capable exterior fool you. Once you step inside, you'll get quite the fun and luxurious setup. You simply can't skim over that massive 12-inch Uconnect touch screen. And with split-screen capability and 360-degree camera views, there's plenty to explore here.
And for your drives, you'll love the driver assist features like Adaptive Cruise Control and Blind Spot Monitoring to make your travels all the easier.
Get Your AutoTrader.Ca Top Picks at North York Chrysler Jeep Dodge Today
If you're looking to step inside the all-new Chrysler Pacifica and Ram 1500, then you'll want to stop by CarHub today. Feel free to test drive both Top Picks to ensure they're the right choice for you. And once you've made your decision, ask about our financing options to ensure you can drive home in one of these vehicles the day you set foot on our lot!