How To Prepare Your Car For A Long Road Trip?
Posted on January 18, 2021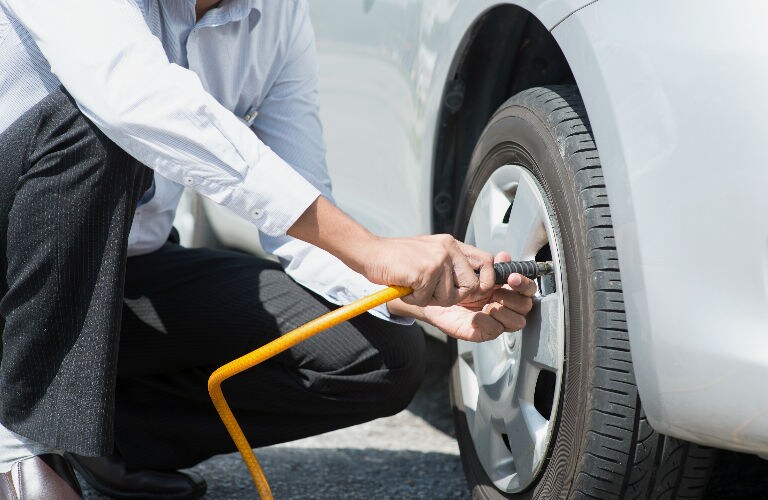 Even if you have a regular car care regime that includes more than just adhering to car servicing on the manufacturer's schedule, there are still things you need to check out before setting out on a long road trip, especially a summer road trip in warm weather. To help you out if you're not sure what you should be checking and looking out for, here are a few tips to follow.
1. Tyres
Above almost all else, always, always, always check you tyres before going on any long journey, especially when the roads are hot and dry and the potential for wear and failure of your car's tyres is particularly high. Check all four for signs of wear and tear, such as cuts, cracks, foreign bodies and make sure there's plenty of life left in the tread. If anything looks out of order get it sorted by a professional, and don't forget to check the spare too. It's amazing how many of us forget to check the spare, and it's a nasty shock when you're at the side of the road and you need it and find it's flat, bald or both.
2. Tools
It's not a whole lot of good having a spare tyre in great condition, if you haven't got the tools to fit it into your car when you need to use it. Before setting off make sure you have a tyre iron and all the parts of your jack, and if you have alloy wheels make sure you have a key for any locking wheels nuts. And these days, a lot of cars forgo a tyre in favour of a repair kit. Once again, make sure it's intact and hasn't been used because it's no use if it's empty.
3. Joy of vision
Cleaning your windows is a job that's well worth doing before a long journey, and that means the inside as well as the outside. In direct sunlight a grimy inner windshield can be hard to see through, so give a good going over before setting off. Also, have a look at the condition of your wipers. Rubber dries out and gets brittle in the warm weather, so check them over and replace them if there are signs of nicks or cracking. They're cheap, and they're easy to fit.
4. Fluids
As well as the required fluids to keep you and your passengers hydrated, there are plenty of fluids your car needs to stay in good shape too. The obvious ones for all of us to check are the windshield washer reservoir, the coolant and the engine oil. If you keep up with regular servicing you should be ok for the likes of brake fluid, transmission oil and power steering fluid, but always stay on top of those that are easy to deal with without having to visit a garage.
5. Final check
For peace of mind get someone to help you check all your lights, including the indicators to make sure they're working as they should. Remember to check both the high and low beams of the headlights, and it's also a good idea to check the horn - make sure it's in working condition.
Next time while in the auto department shop make sure you have a spare set of fuses just in case. Good idea to keep in your glove box. And if there's anything you're not sure about, such as hearing any odd noises or rattles that could be coming from the brakes or the engine, make sure you get it checked by a professional before setting off on a road trip. Last thing you want to do is get stranded anywhere.
For more information about checking your car or to have professionals sort out any issues you may have, don't hesitate to get in touch with us here at CarHub.