2019 Ram 1500 Adds Apple CarPlay Android Auto
Posted on January 15, 2021
Did you need any more reasons to love the 2019 Ram 1500? It's no surprise this truck packs some impressive performance. But the interior suite also happens to pack some of the best tech of today! One example is the Uconnect touchscreen display. And this year, Android Auto and Apple CarPlay join the fray of features. Read along to see why this is something you'll want!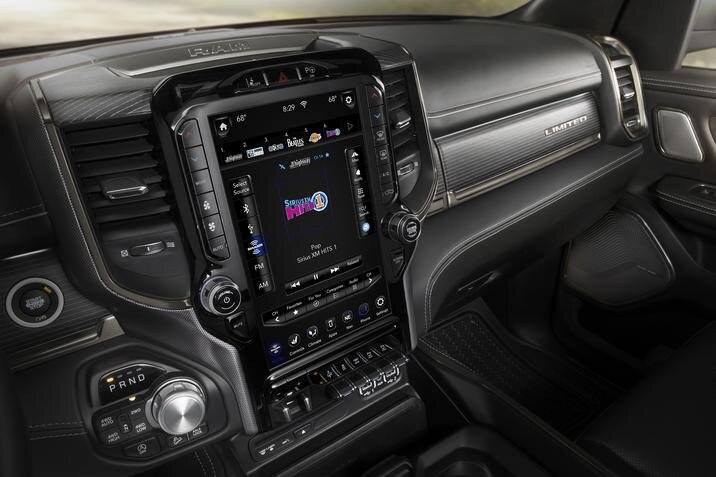 Everything Great About Uconnect with Android Auto and Apple CarPlay
First of all, the Ram 1500's Uconnect infotainment system's screen is just huge! To be exact, you're getting a 30-cm display here, which is one of the largest out there! That's plenty of room to see any maps or hidden side streets that will pop up in your navigation mode. Plus, if you have big fingers, you can say goodbye to accidental touches.
Another reason Ram's infotainment is so incredible is that the large display can divide into two separate panels. So, you can work it so that one panel displays your smartphone's information, like Apple CarPlay's maps. Meanwhile, the other panel can work your Ram's functions like heated seats and radio. In other words, you can jam out to your favourite tunes while never missing your turns while using the GPS feature at the same time! It's a pretty convenient feature, to say the least.
About Android Auto and Apple CarPlay
Infotainment is great. There's no denying that. But have you ever wanted your infotainment displays to match that of your smartphone? Then you'll be happy to make use of Apple CarPlay and Android Auto!
Apple CarPlay
As the name implies, this is the feature you'll use if you own an iPhone. Simply plug your iOS device in and get an abbreviated iPhone experience on your Uconnect display!
Overall, the look and feel work similarly to your iOS displays, with all your core apps in front of you. And don't worry too much about fiddling with touch controls while driving. Siri is here to save the day with voice controls!
As far as your core apps go, you'll get all the basics here. Maps works just like GPS navigation. Only here, your phone can use your frequently used addresses from your messages, contacts, and calendars to speed up the process. You can even use Siri for finding places like the nearest gas stations and restaurants handsfree! It couldn't be any easier!
And then you have messages! We all know texting and driving is the last thing you'll want to do on any drive. But thankfully, Siri is here to read any texts to you. And if you need to respond, just tell Siri what you need to say and you're good to go!
As far as other apps go, you'll get everything from music and phone functionality. Plus, you can even install a handful of 3rd party apps for even more fun and features! Be sure to explore your options.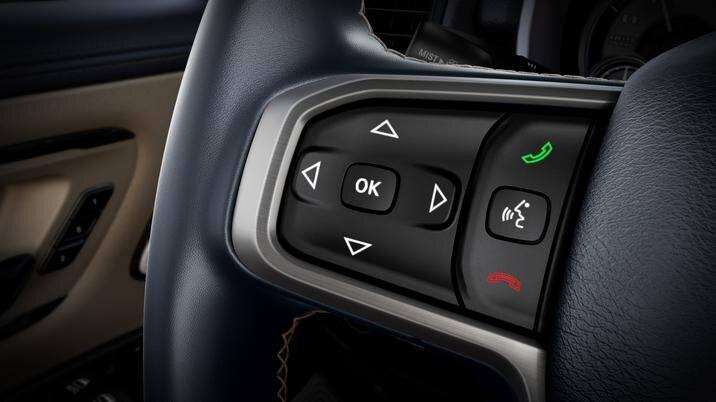 Android Auto
For the most part, Android Auto mostly works the same. Only instead of an iOS experience, you get Google's Android features.
Instead of Siri, you'll get Google Assistant. So, if you need anything, just say "Okay Google," and you'll get what you need! You'll also get GPS navigation, access to your music and audio books, and all the great handsfree phone features you could ever want!
If you own an Android smartphone, you'll want to ensure you're making full use of Android Auto in your Ram 1500!
Pick up your 2019 Ram 1500 Today!
Are you looking for a truck with one of the best infotainment systems out there? Then stop by CarHub and drive off in a 2019 Ram 1500 today! Android Auto and Apple CarPlay are two infotainment features you won't want to have absent in your truck!