When And Why Should I Switch To Winter Tires
Posted on January 19, 2021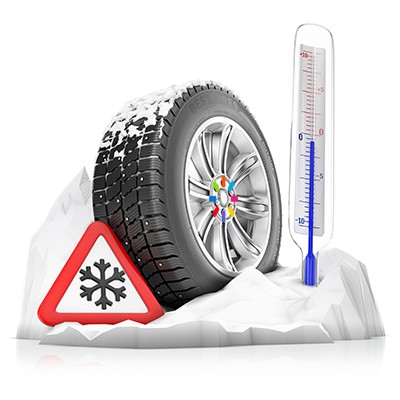 It was certainly a long summer around here. According to The Weather Network, this past summer, Toronto experienced its hottest daily mean temperature ever at 23.07°C. When it has been that hot, for that long, the experts in the Service Centre at CarHub don't blame you if winter is not weighing on your mind right now. Despite the record heat, this is still Canada, so winter, and all its driving challenges will be here sooner rather than later. That is why we think it is the perfect time to start thinking about when you will be changing your car tires and switching to your winter tires.
Why Switch to Winter Tires?
Winter tires are designed to specifically to give drivers more grip and braking power on snowy, slushy, and icy surfaces. To do this, they make them from a special rubber compound that is both softer and more pliable in the cold. The downside is that the tread on these specialty tires tends to wear down quickly on dry pavement, reducing performance, and making them unsuitable for year-round usage. You can leave them on longer, but the cost is prohibitive and in warmer conditions, as we had this past summer, there is a distinct risk to your safety. The answer lies in changing your tires seasonally. In this extreme weather, our winter driving safety tips would come in handy.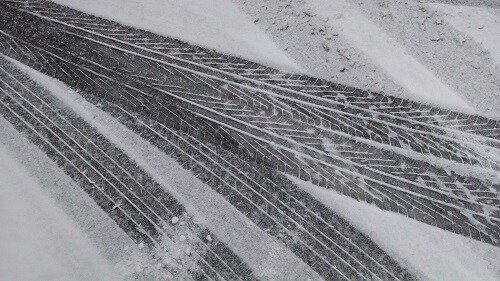 When and How to Switch Tires For the New Season
Now that we've established that winter tires should only be used in certain conditions, it is clear that the timing of equipping your car, truck, or SUV with winter tires is critical. At CarHub Group, our service experts have seen more tires than you can ever imagine. We know the kind of permanent tread and even body damage that can occur from an ill-timed winter tire mounting. Extended weather forecasts are always good to look at but they can also be way off the mark. Waiting until the first snow is not a great idea either because it only takes a little bit of ice or precipitation to degrade road conditions.
For the team at the Service Centre, the weeks surrounding Halloween are your best bet. The end of October and the beginning of November usually give drivers enough time to prepare their vehicles for winter. This also includes getting all maintenance and repairs, including tire rotation and tire alignments, done before winter hits. We suggest also considering a Peace of Mind Inspection.
If you don't have winter tires yet, don't worry! At CarHub Group, we carry a full range of brand name tires, including Goodyear, Bridgestone, Continental, Pirelli, Firestone, Uniroyal, Dunlop, BF Goodrich, Michelin, General Tire and more.
To learn more about the perfect time to switch to your winter tires or our selection of tires, we suggest you contact the Service Centre by phone or use the form below to set up an appointment.