Winter Emergency Kit Essentials For Your Car
Posted on February 4, 2021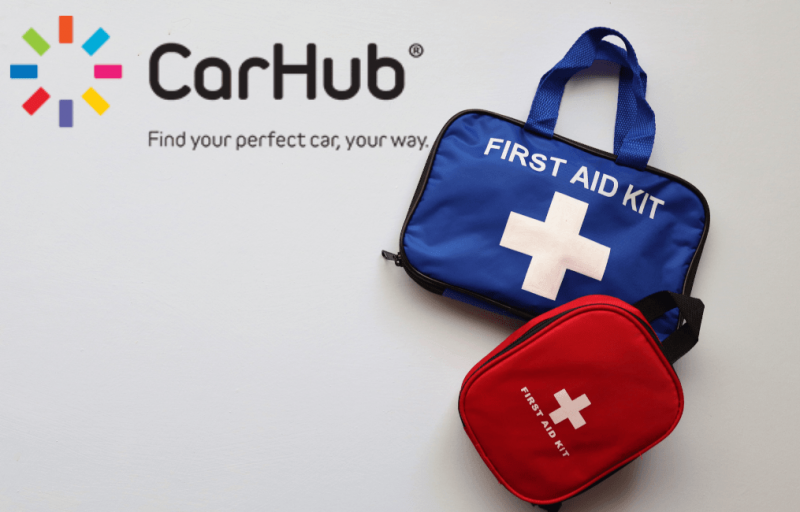 If you are planning a family road trip or a romantic scenic drive this season, chances are that you are already aware of the driving conditions and slippery roads, and you've got your winter tires all ready for adventure. However, there's another important fact that many of us overlook when we plan our road travels during the colder months of the year- the significance of a winter car emergency kit! The dropping temperatures and winter weather paired with icy roads can sadly lead to detours and even emergency situations. It is important to know about the winter car problems and the ways to avoid it. Just like a good Boy or Girl Scout you'll want to always be prepared for black ice or snow and ice. CarHub has compiled these emergency kit must-haves to keep in mind before you bid adieu to the snowy city streets in favour of quieter country roads. As safe driving is key during this season of reduced visibility, remember to follow the rules of the road before you depart with your survival kit in tow.
1. Dry, non-perishable snacks and water bottles
Sure, a fast food burger from the drive-thru is always tempting, but what happens if you happen to be trapped in or around your vehicle? While everyone's worst nightmare is becoming snowed in, a lack of nourishment can make this already stressful situation even more daunting. Stock up on dried snacks such as granola bars, dried fruits and bottled waters, in case of an emergency.
2. First Aid Kit
From young kids with minor cuts on their hands to more serious injuries in the event of an accident, a First Aid Kit is an essential to keep in your vehicle. Items like antiseptic wipes, bandages, scissors and sterile gauze pads can quite literally become life savers, and should always be on hand in your car's trunk.
3. Jumper Cables
There's nothing more nightmare-inducing than the thought of being lost in an unknown setting, late at night and in inclement weather. Especially if you have young kids or pets in the car with you, a dead battery could quickly lead to extra tension on the road. Stock up on jumper cables, particularly an extra-long set, and familiarize yourself with the instructions for the cables before your upcoming journey. You might consider a portable jump starter for your car so you can give the car a boost even if there's no one else around. Roadside Assistance subscriptions are another good way to go. Our new Chrysler, Dodge, Jeep, Ram or Fiat vehicles come with 24 hour roadside assistance which includes these services: battery boost, tire change, lockout service, emergency fuel delivery, winching and towing and some also include Tire Roadside Hazard Protection. Just ask us for more information about our program.
4. Blankets and Hand Warmers
Should you be stuck miles from the closest town, blankets and hand warmers can help to keep frostbite and hyperthermia at bay until help arrives. Load up your survival kit with a cozy knit blanket or two, along with packaged, handheld heat packs that are ready to use to fight the chill.
5. Snow brush
Nothing defines a classic Canadian winter quite like snow, and nothing says "quintessential Canadian winter road trip" quite like piles and piles of the white stuff. Pick up a snow brush to clean up any snow that may arrive en route and potentially block your vehicle.
6. Spare tire
You never know when you'll face a flat tire, so include a spare tire in your emergency kit. Accidents do happen when it comes to tires blowing out, but you certainly don't want to cause any accidents, and a spare tire will keep you safe on the wintry roads until you can get safely off the road and purchase a new tire.
7. Folding shovel
A collapsible shovel is likely your best friend in the snow, even more so than a hot chocolate or your playlist jams as you cruise down the highway. The foldable nature of these shovels makes them portable and car-friendly, for situations where you need to dig your way out of snow.
8. Wiper blades
We already know how much we rely on our windshield wipers during the winter, for keeping our visibility clear and safe despite the snowy or icy road conditions. Extra wiper blades are a must for a car emergency kit, especially if you are driving a long distance and are facing low visibility due to weather.
9. Cell phone charger
Sure, there's no texting and driving when you're behind that wheel, but your phone can run out of batteries for many other reasons! From navigation to emergency calls, the modern road trip calls for a fully loaded smartphone. Always keep an extra charger in your car in case your phone runs out of power. You never know when you'll need to call a friend, family member or roadside assistance to come and give you a lift, or when you'll need those GPS directions to make your way back home safe. If your car comes with a USB port to charge your phone, make sure you keep a cable in the car to hook up your device.
If you have any questions about a winter service tune-up, be sure to connect with our friendly CarHub Service department today, also you might want to read more about winter driving safety tips.