2021 Jeep Wrangler - Everything You Should Know
Posted on February 17, 2021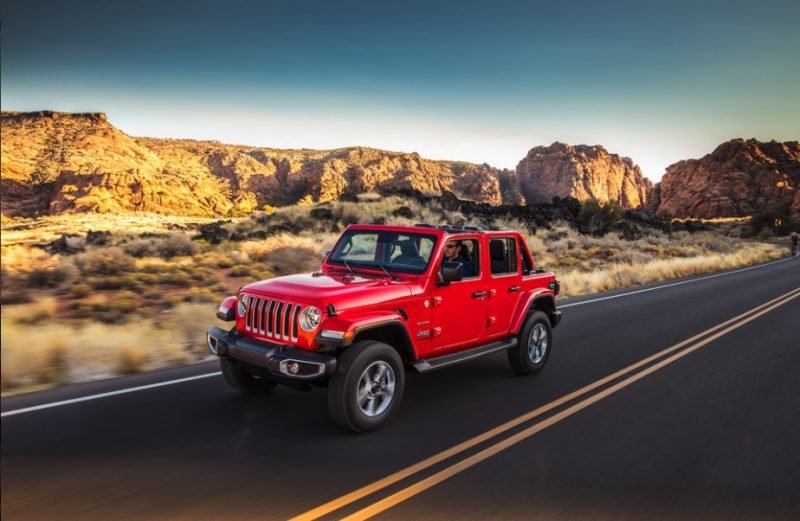 Whether you're an adventurous spirit who exclusively drives Jeeps or a curious soul looking to take a seat behind the wheel of a Jeep for the first time, you won't be disappointed by the 2021 Jeep Wrangler.
Available at CarHub, this classic, free-spirited yet reputable ride is perfect for the young couple, the kid at heart and the adrenaline junkie alike. Before you can consider driving off in a Wrangler, we have compiled a few fun facts and important details about this timeless vehicle. Here's everything you should know about the 2021 Jeep Wrangler, and why it's a Jeep thing!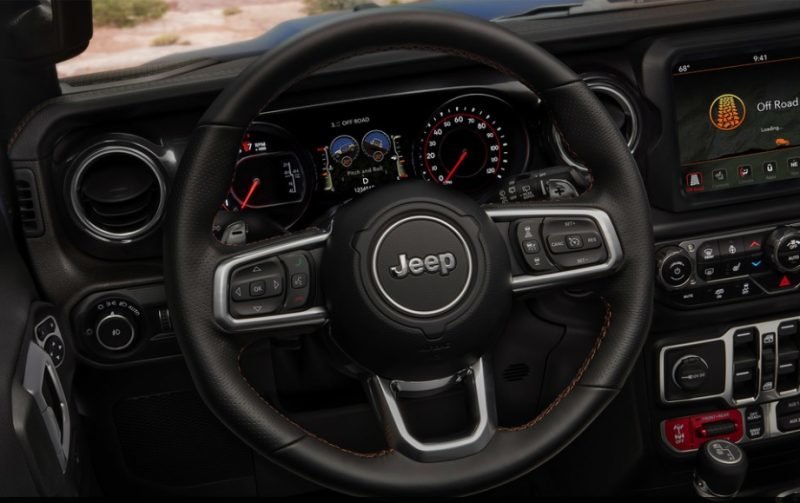 Jeep Wranglers have a cult following:
There's a reason that #jeeplife is such a popular hashtag on social media platforms. A quick peek at Instagram reveals countless photos of happy folks posing atop their beloved Jeeps. In particular, the versatile and practical Wrangler is a crowd favourite when it comes to weekends far from the city limits, as well as off-roading on rugged terrain. The #JeepWrangler lifestyle brings us views of sunny skies, smiling people of all ages and a true sense of wanderlust.
They hold their value:
Asides from the spirit of adventure, Jeep Wranglers are renowned for their ability to hold their value. While most other vehicles will depreciate in value over time, Wranglers remain relatively consistent. This is reassuring for anyone looking to sell their used Wrangler, before they consider an upgrade to the latest and greatest 2021 Jeep Wrangler.
They come equipped with removable doors:
That's right, Jeep Wranglers are built for the true rebel at heart, and therefore boast removable doors as a major design component and one of the features included! Many of us prefer driving topless, but how about driving door-less? Take yourself on a carefree countryside drive with the doors removed, and get ready to enjoy the Jeep at its finest with a true immersive driving and open air experience.
They come with awesome different trim levels:
There are several different trim levels for the 2021 Jeep Wrangler, which identify varying special features and unique equipment that accompany each of these Wrangler models.  If you are not sure what exactly does car trim mean, then check out our blog on car trim explanation. We have described Jeep Wrangler's trims for your reference below:
The 2021 Jeep Wrangler is available in two models, the 2-door version which is referred to simply as Wrangler and the 4-door version which is referred to as Wrangler Unlimited. Between these two types of models, some trims are available in only one model, while others are available in both. Here is a more comprehensive roundup of the trim lines, which explains the availability for both Wrangler and Wrangler Unlimited Options.
1. Rubicon:
The 2021 Jeep Wrangler Rubicon 392 is the only Jeep to exclusively offer a 6.4L Hemi V8 engine, and is armed with 470 horsepower to boot. You'll enjoy the 470 lb-ft of torque, along with the Rubicon's ability to go from 0 to 97 km per hour in just 4.5 seconds. Aptly named for the Rubicon Trail, which is situated close to picturesque Lake Tahoe near the border of California and Nevada, the Wrangler Rubicon simply screams "adventure."
2. Unlimited Rubicon:
If you're ready to take your Rubicon to the next level (make that trim level!), check out the Unlimited Rubicon. This edition features red tow hooks for an extra pop of colour, along with the Rock-Trac 4x4 system and performance suspension. Meanwhile, the 33-inch off-road tires are perfect for off-road journeys. The Unlimited Rubicon features locking front and rear axles, which make it possible to drive this beauty quite possibly anywhere in the world. While we aren't too sure about driving the Unlimited Rubicon outside of this Earth, we'd like to dream of accompanying Elon Musk on a future SpaceX adventure in this machine which is both beauty and beast! The Unlimited Rubicon comes with a sway bar, which would certainly help with extra maneuverability in rocky Mars conditions. Even if our Mars mission is just a distant dream, we still respect the Unlimited Rubicon as the king of off-road. It's the only off-road vehicle which comes complete with a two off road tire package, lift kit options and a custom steel bumper, among other off-road accessories.
3. Willys:
The Jeep Wrangler Willys features a 3.6L Pentastar V6 engine, along with both automatic and manual transmission options (the 8-speed automatic has us feeling ready for an off-road escapade!) Asides from tech specs, the Willys merges retro style with modern function, as the original Jeep Willys was used back in World War II. For those who like retro vibes on the road, the Willys has a very authentic old school Jeep look. Looks aren't everything of course- in addition to a vintage style exterior, the Willys also comes with an off-road Rubicon suspension, off-road tire package and a distinguished black grille. For anyone coveting the Rubicon look but wanting to save a bit on the steep price tag of the Rubicon, we recommend the Willys as a great option.
4. Willys Sport:
Similar to the Willys, the Willys Sport utilizes a 3.6L V6 engine, automatic and manual transmission options and an old school aesthetic. However, the differences lie in the infotainment system, as the Sport offers a smaller 5 inch screen, in comparison to the 7 inch screen inside the Willys.
5. Unlimited Willys:
Get ready for a drive up into the mountains or wherever your adventure takes you, with cool features like the 7-inch screen from the UConnect system. With a larger screen and more options than the Willys Sport, this Wrangler is truly "unlimited."
6. Sport S:
The Sport S promises to be a smooth drive, with its 17-inch tech aluminum wheels and leather-wrapped steering wheel. For anyone looking for a true Jeep Wrangler experience without overspending on a new vehicle, this is also a value base Jeep which is the most affordable on the market. You can also build your dream bit by bit, and customize this "blank canvas" of a Wrangler to become the off-road vehicle you've always imagined.
7. 80th Anniversary Edition:
Paying tribute to the 80th anniversary of Jeep, this milestone 80th Anniversary Edition is definitely a birthday party wrapped up in one sweet ride. It features 18-inch wheels made of granite crystal aluminum, along with 80th anniversary badges, a heavy-duty suspension and an 8.4-inch screen for audio and radio.
8. Unlimited Sport 80th Anniversary Edition:
Also intended for Jeeps' big 80th and keeping the spirit of sport and outdoor adventure in mind, the Unlimited Sport 80th Anniversary Edition comes loaded with the same features as the 80th Anniversary edition, and is intended for Canadian markets specifically. This edition features the iconic Sahara trim level, but at the same price point as the Sport. As a bargain with good value, this edition is a dream come true for anyone looking for the perfect 2 door Wrangler. As a plus, you'll drive away with a big screen and an Alpine car sound system to get you into the perfect mood for a road trip.
Of course, it's also detailed with the trademark 80th Anniversary badging, which makes it ideal for flaunting your new baby in the driveway, on the highway and off-road with your friends.
9. Unlimited Sport S:
Jump into your Unlimited Sport S, which comes loaded with a 7-inch touchscreen and a 7-inch digital display, along with Apple CarPlay and Android Auto capabilities. The rear seats are 60/40 split-folding, which gives your backseat drivers plenty of room to relax (so they can unwind, rather than navigating from behind!
10. Unlimited Sport Altitude:
The Unlimited Sport Altitude will take you on a roll with its Black Freedom Top hardtop, paired with a heavy-duty suspension, 18-inch gloss black aluminum wheels and gloss black grille inserts and badging. For anyone who wants a tough, too cool for school vibe and a black-on-black aesthetic, this Altitude is full of attitude!
11. Unlimited Sahara:
What comes to mind when you hear the word "Sahara"? You may think of the iconic desert, but at CarHub, our minds immediately turn toward the gorgeous Sahara trim for the Jeep Wrangler! This beautiful trim level brings us a 7-inch Uconnect infotainment system and Driver Information Display. Get ready to zoom off with those 18-inch polished aluminum wheels, which will work like a charm whether you are steering through the city streets or exploring a new conservation area in the countryside. For drivers who live, work and play in downtown cores or high-density urban areas, the Sahara is utilitarian and sleek, equipped with side steps and offers a quiet and smooth drive.
12. Unlimited Sahara Altitude:
The Unlimited Sahara Altitude brings us Freedom Top Hardtop, and 18-inch gloss black aluminum wheels which are sure to see you zooming off. Meanwhile, the interiors are comfortable and chic with black leather-faced seats.
13. Unlimited Sahara High Altitude:
With LED lighting, a three-piece hardtop and body-colour bumpers, this is one hot ride. Add in a Uconnect multimedia centre and the Alpine premium audio system, and you'll be cruising in true style. If you are a fan of Mercedes' G Wagon and looking to get the vibe in a more affordable option, we recommend the Unlimited Sahara High Altitude. With its blackout LED lights, blackout body with 20' black rims and diamond stitched leather, it certainly steals the show.
Going topless is better in a Jeep Wrangler:
If you're ready for the top down, it doesn't get better than the Jeep Wrangler! You are also able to upgrade your soft top for a hard top if you please. Meanwhile, the soft top can be removed completely, for a true convertible experience. You can also remove the front part of the hard top as well in just a few minutes, or for a more convenient approach, you can order the new and modern Sky One-Touch® Power Top. Offering an open-air view, Sky is the most popular top at the moment!
Girls love them:
When you think Jeep Wrangler, femininity may not be the first image that comes to mind; however, social media indicates otherwise! On Instagram, #JeepGirl is a popular hashtag that reveals countless beautiful ladies posing next to equally beautiful Jeep Wranglers. What does the lifestyle of the average #JeepGirl reveal? A pair of dark wash jeans and aviator sunglasses are key, as is a zest of adventure to go with the overall #JeepGirl vibe!
They're ducking awesome:
Jeep Wrangler drivers tend to be friendly and courteous toward each other, and will often wave at each other on the roads. But the ubiquitous Jeep Wave, with its two fingers extended above the steering wheel, is just the beginning of the camaraderie between Jeep drivers. Jeep drivers in Canada participated in a "ducking", which involves little rubber Duckies being placed on top of Jeeps to spread friendship and cheer. Known as duck duck jeep, this phenomenon continues to introduce positivity and camaraderie into the Jeep community.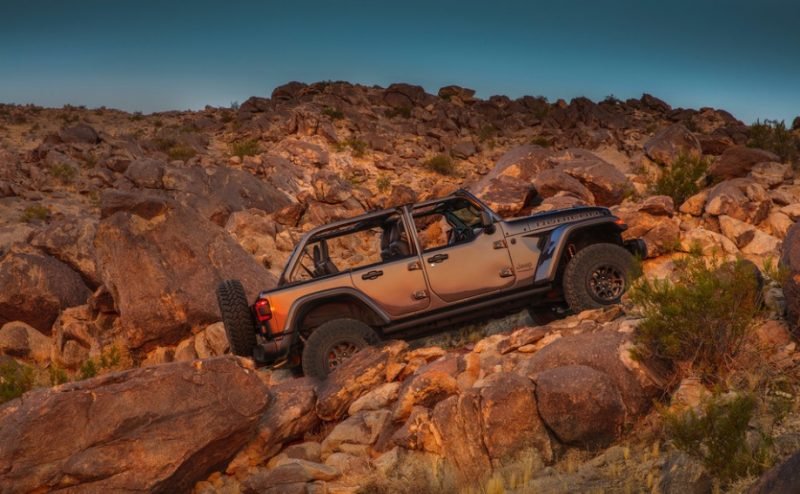 They are road trip ready:
All of the excitement surrounding #JeepLife, paired with the practical nature of these vehicles, makes them a great fit for road trips. With removable doors, convertible tops and so much horsepower for the off-road experience, we are sure that you will enjoy exploring some uncertain terrain in your Jeep Wrangler.
They have military roots going back to World War II:
Long before the #JeepLife craze on Instagram, the Second World War saw the introduction of the Jeep Wrangler. Originally developed as a military vehicle for the US Army, the Willys MB (then produced by automaker Willys-Overland) was introduced as a four-wheel drive vehicle that was suitable for military needs.
EcoDiesel engines are an option:
For a more fuel efficient and eco conscious approach to the Jeep experience, the Jeep Wrangler offers an EcoDiesel engine as an option. It is one of the engine options available, and boasts low fuel economy, torque and low-end strength with a 3.0 L V6 engine.
They're tech savvy and contemporary:
That's right, this historical vehicle which has its roots in World War II is just as practically built for modern day life in 2021. The latest innovation from 2021 Jeep Wrangler is the innovative Jeep Wrangler 4xe, which is the brand's first ever hybrid vehicle. Known as a PHEV, this plug-in electric vehicle combines the best of both worlds.
They'll blast your playlist:
If you like some tunes on your road trip (and who doesn't, particularly if you're on the road for many hours!), the 2021 Jeep Wrangler experience will not disappoint. You can successfully blast your playlist, thanks to systems which are compatible with Apple CarPlay and Android Auto.
They'll let you back it up just right:
Reversing and parking in a larger vehicle is not exactly for the faint of heart, and it's no secret that the sturdy 2021 Jeep Wrangler is hardly a tiny ride. Luckily, the ParkView Rear Backup Camera allows for a digitally guided parking experience. This way, you won't be afraid of running over the curb, accidentally backing into your neighbour's garden or missing out on that parking spot!
They're safe:
Perhaps most importantly, Jeep Wranglers are safe. While not a traditional family vehicle or kid hauler, Jeeps are secure enough to drive your family without any fears or worries. Some of these safety features include side and front airbags, anti-lock braking, traction control and blind spot monitoring. Overall, 2021 Jeep Wranglers are regarded as the safest 4x4 system.
They have a strong towing capacity:
If you're planning to tow your camper van or trailer and you are a Jeep Wrangler owner, you are in luck. Wranglers boast an impressive towing capacity, of approximately 2,000 to 4,000 pounds. In fact, if your buddy's car is stuck on the road and needs to be towed, you can be a good friend and help them out, thanks to the towing powers of the Wrangler.
Interested in booking an appointment and considering a Jeep Wrangler test drive before driving home in this dream car? Be sure to visit us online today at carhub.ca!
The Jeep Wrangler is all about generating excitement and keeping the spirit of adventure alive. For those times when you are stuck relaxing on the sofa at home and feeling like a couch potato, Wrangler ownership will bring you life. You'll instantly feel encouraged to drive to the local park, conversation area, or to take off on a weekend of fishing or skiing. Your blood will bubble with the possibility of adventure and activity. Thanks to the customization options for the Wrangler, the sky (make that Sky Power Top) is truly your limit!